The Orchard Condominium Construction Progress Update
Posted on May 16, 2019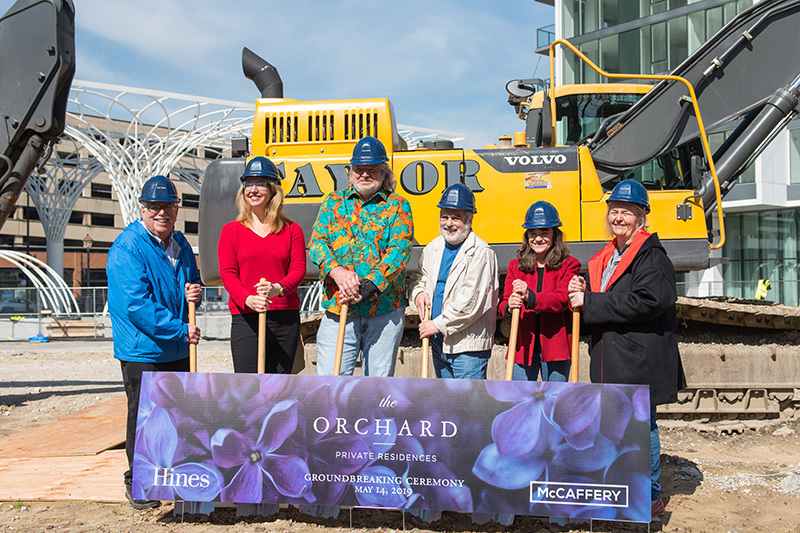 The official groundbreaking of The Orchard Private Residences was held on Tuesday, May 14th! Construction of the 32 distinguished condominiums is now underway at the corner of Fullerton Avenue and Orchard Street, at the northeast corner of Lincoln Common. For more information about The Orchard, please visit TheOrchardLincolnPark.com.
Please see below for construction work planned for the coming weeks. Should you have questions about construction of The Orchard, please contact Construction Project Manager, Ted Gilbane. For sales inquires, please contact Cadey O'Leary of Sotheby's International Realty.
To choose the updates that you'd like to receive about Lincoln Common, please update your preferences at LincolnCommon.com.

Week of 5/13

Installation of Jersey barriers and fencing along Orchard Ave and Fullerton
Installation of storage containers, job site trailers and port-o-lets inside project boundary
Removal of trees and lighting on Orchard Street along project boundary
Trimming of trees on Orchard Street to allow for power to be run overhead
Running overhead power from south side of Orchard to project site
Marking of utilities and site surveying
Commence excavation and removals
Trucking removals of excavated fill
Week of 5/20
Continue excavation and removals (including breaking abandoned MRI vaults)
Deliver caisson deep foundation drilling equipment
Commence drilling caisson deep foundations
Trucking removal of excavated fill
Week of 5/27
Continued excavation and removals
Continued drilling of caissons deep foundations
Trucking removals of excavated fill
Week of 6/3
Continued excavation and removals
Continued drilling of caissons deep foundations
Trucking removals of excavated fill