Posted on April 02, 2019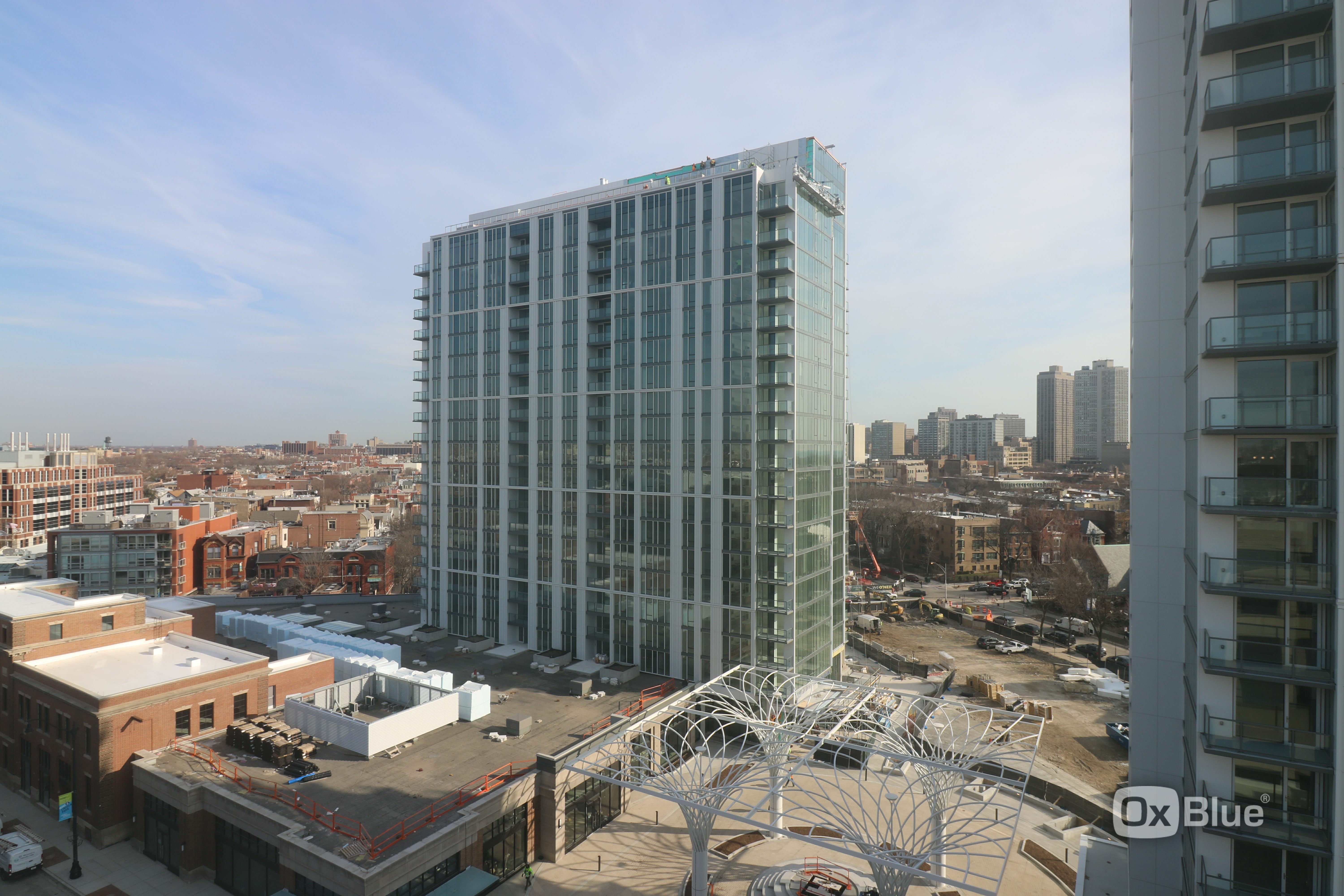 With partial construction of the A2 South Tower complete, move-ins on floors 2-13 began yesterday at The Apartments at Lincoln Common! Learn more about The Apartments at Lincoln Common in Crain's Chicago Business exclusive preview. Please see below for planned construction activity over the coming weeks. Thank you for your continued support as Lincoln Common comes to life and stay tuned for upcoming retailer openings and event announcements!
Please note: In conformance with the Project Community Agreement, Lincoln Common construction work will continue through extended hours and on weekends to make up for lost time due to weather delays.
Week of 4/1/19
Exterior metal panel install on North building will continue
South Tower occupancy floors 2-13 starts this week
Main plaza opened for public use – remaining landscaping, fountain and final painting of trellis work
Punch list and final cleaning of upper floors in the A2 South Tower continue
Interior wall framing, drywall, cabinet and finish installation on the upper floors in the A1 North Tower continues
Traffic signalization improvements at the intersection of Lincoln, Halsted and Fullerton continue
Parking garage elevator replacement work continues
Parking garage structural repairs continue
Site utility work at the Orchard and Fullerton intersection will continue
Week of 4/8/19
Exterior metal panel install on North Tower will be completed this week
Main plaza opened for public use – remaining landscaping, fountain and final painting of trellis work
Punch list and final cleaning of upper floors in the A2 South Tower continue
Interior wall framing, drywall, cabinet and finish installation on the upper floors in the A1 North Tower continues
Traffic signalization improvements at the intersection of Lincoln, Halsted and Fullerton continue
Parking garage elevator replacement work continues
Parking garage structural repairs continue
A1 and A2 retail 2nd floor green roof install starts this week
Site utility work at the Orchard and Fullerton intersection will continue
Week of 4/15/19
Main plaza opened for public use – remaining landscaping and fountain work
Punch list and final cleaning of Upper floors in the A2 South Tower complete this week
Interior cabinet and finish installation on the upper floors in the A1 North Tower continues
Traffic signalization improvements at the intersection of Lincoln, Halsted and Fullerton continue
Parking garage elevator replacement work continues
Parking garage structural repairs continue
A1 and A2 retail 2nd floor green roof install continues
Site utility work at the Orchard and Fullerton intersection will continue
Week of 4/22/19
Main plaza opened for public use – remaining landscaping work
Punch list and final cleaning of upper floors in the A2 South Tower complete this week
Upper floors in the A1 North Tower complete and ready for turn over
Traffic signalization improvements at the intersection of Lincoln, Halsted and Fullerton continue
Parking garage elevator replacement work continues
Parking garage structural repairs continue
A1 and A2 retail 2nd floor Green roof install continues
Site utility work at the Orchard and Fullerton intersection will continue