Sidewalk Closure Schedules
Posted on March 11, 2019
Reminder: The sidewalk on the west side of Lincoln Avenue will be temporarily closed today so that work can be completed within the new Kohler Waters Spa. Pedestrians will be redirected across Lincoln Avenue at the stoplights located at Fullerton and the parking garage entrance. Vehicular traffic on Lincoln Avenue will not be impacted.
Also starting today, a portion of the sidewalk and parking lane on the west side of Orchard Street between Fullerton and Belden will be closed through March 22nd so that curb and sidewalk repairs can be completed. See this logistics plan for details: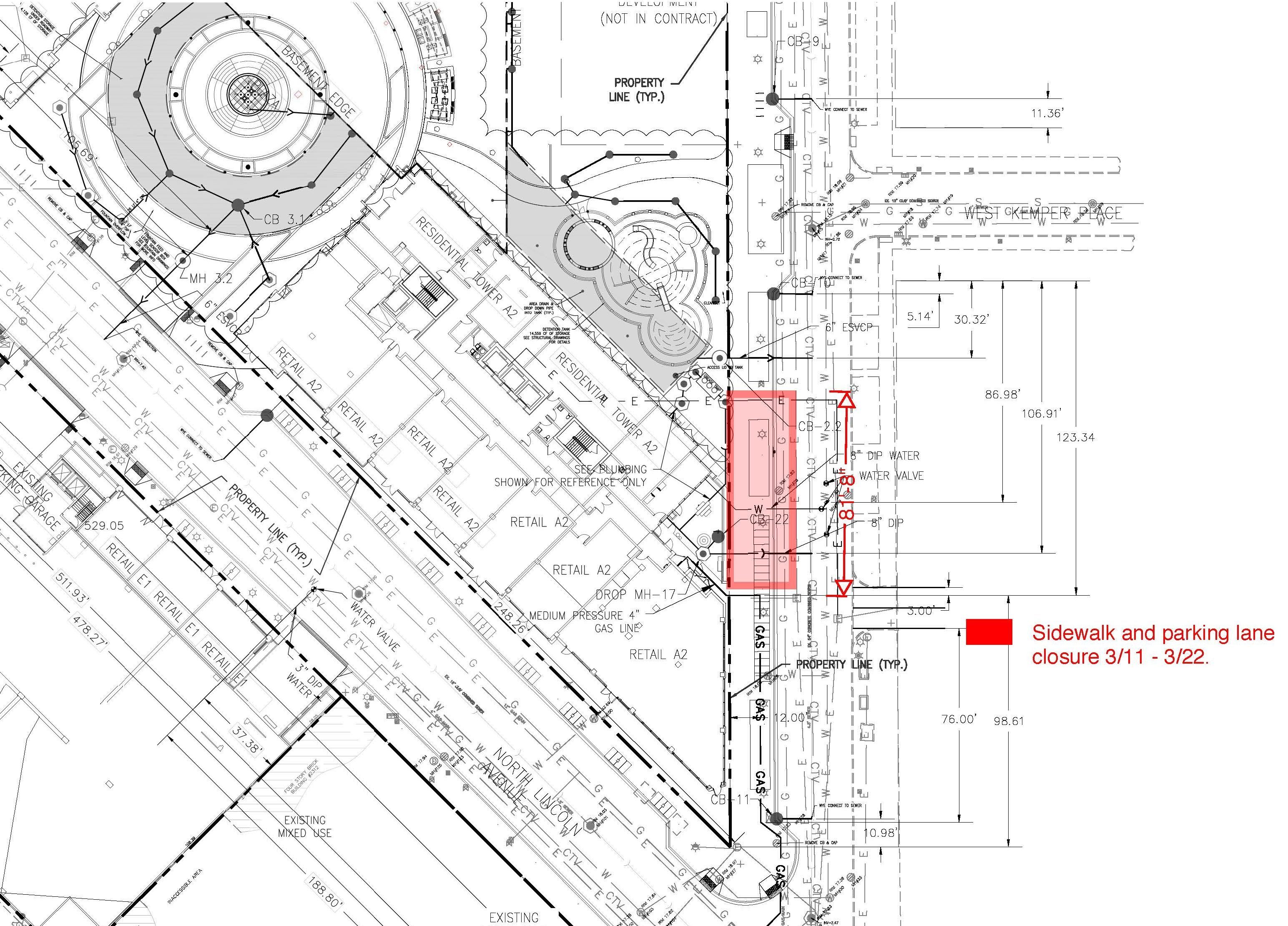 Starting Monday, March 18 through April 8, the sidewalk from the Fullerton Avenue loading dock entry east to Orchard will be closed so that new parking machines can be installed. The Lincoln Common loading dock ramp will be accessible at all times. Please see this logistics plan for details: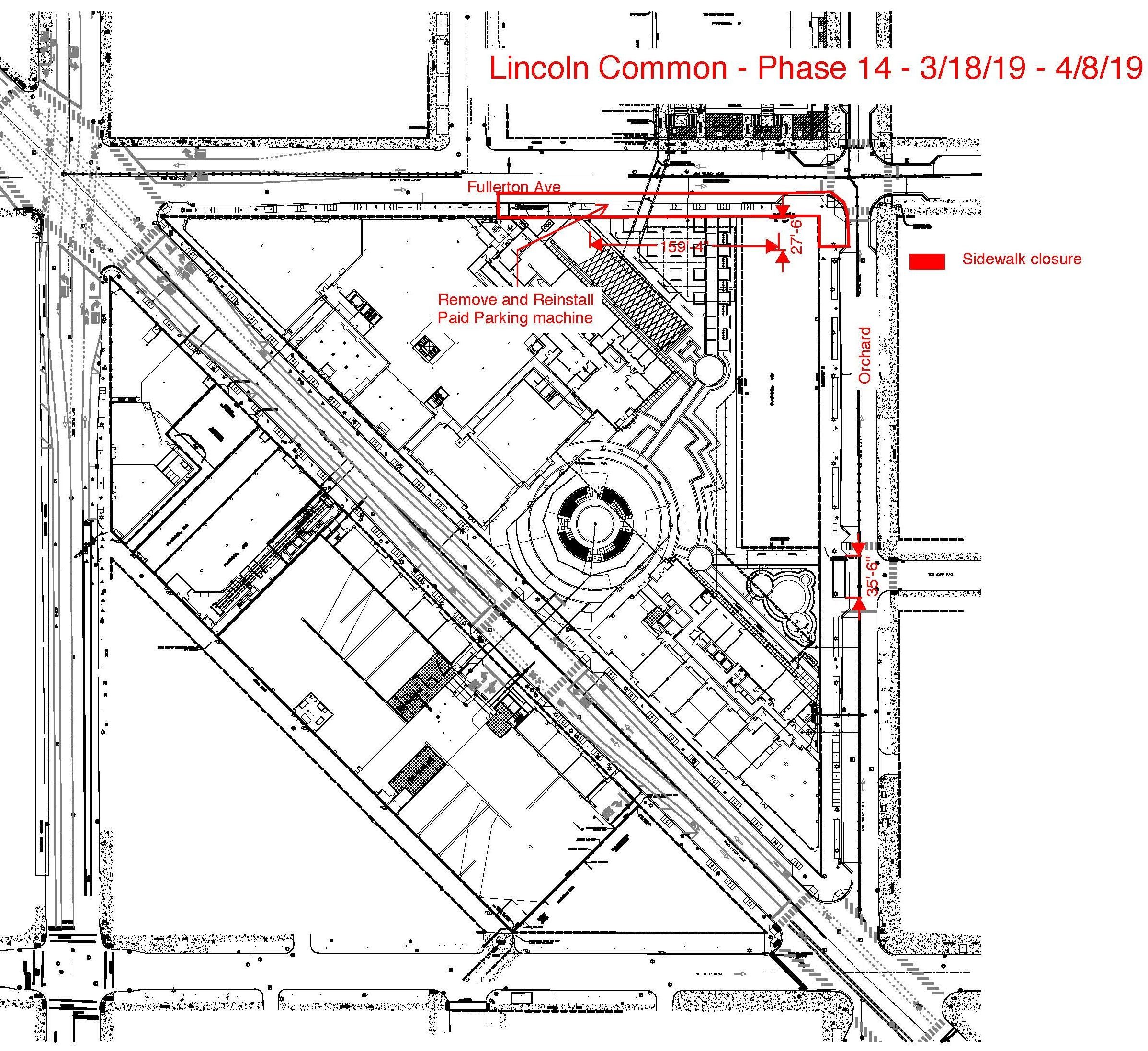 Thank you for your continued patience and understanding as Lincoln Common comes to life! For additional project details, please visit LincolnCommon.com.