Lincoln Common Construction Progress Update - Jan. 26, 2018
Posted on January 26, 2018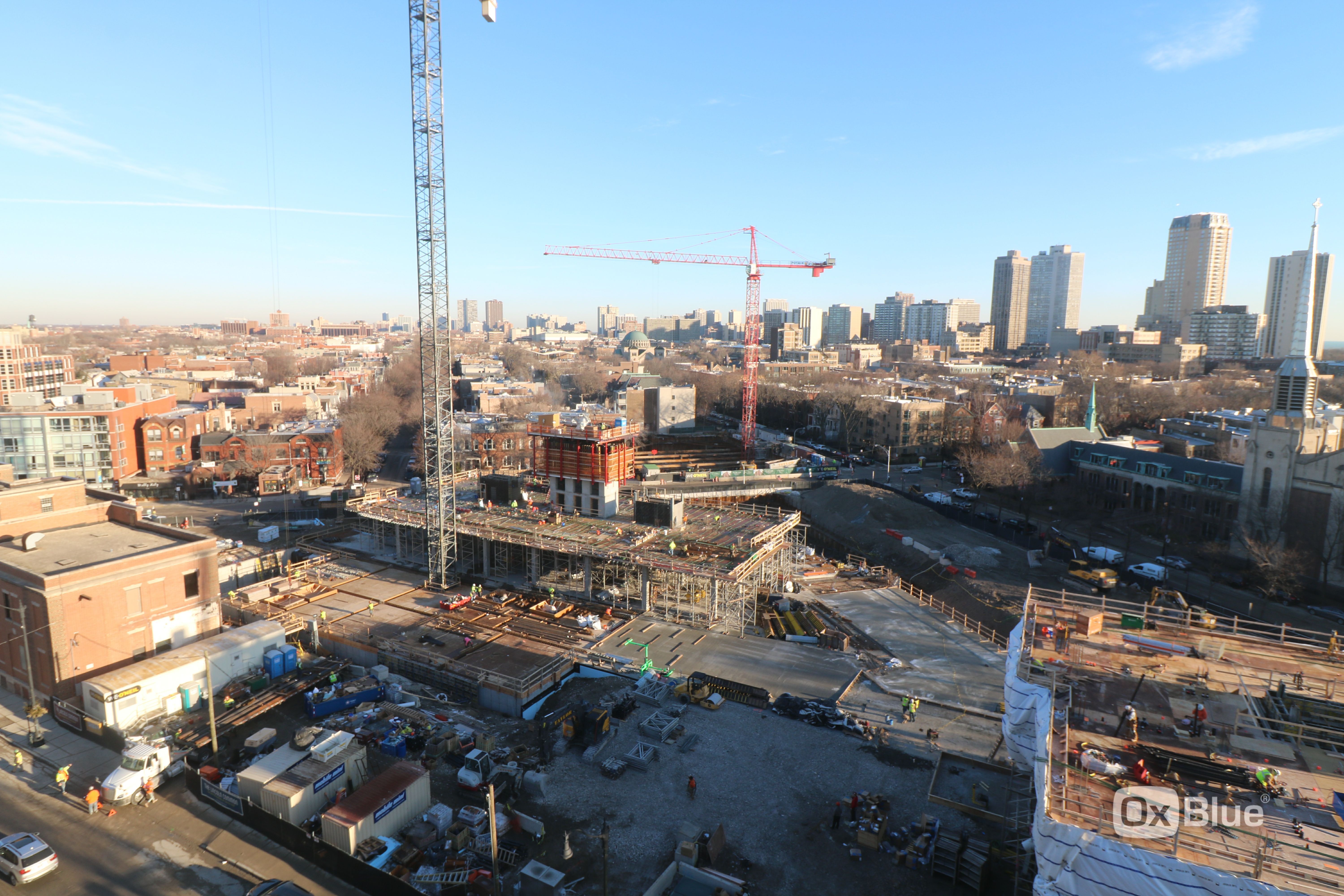 We will be working overtime and extended hours to recover time lost due to weather. Thank you for your continued patience and understanding as we work through these critical steps of construction. For additional project details, please visit LincolnCommon.com.

Week of 1/29/18
Excavation work will continue on site
A2 South Tower water service off of Orchard will be complete, pending city water department completing water tap in street
Concrete work on the A2 South Tower will continue
Concrete work on the A1 North Tower will continue
D Building work North of the garage - Below grade concrete work will continue and vertical concrete will get started. The sidewalk and curb lane in front of the D Building and parking garage will be closed until the completion of work.
Week of 2/5/18
A1 North Tower water service off of Fullerton will start. From Monday, February 5 through Wednesday, February 14, traffic on Fullerton will be reduced to one lane in each direction between Lincoln and Orchard. The construction area will be barricaded during work hours (9:00am to 4:00pm) and all excavation will be plated and pinned at the end of each work day. No Parking signs will be posted on Fullerton through the duration of work. Please refer to the Site Utility Plan for location details.
Excavation work will continue on site
Concrete work on the A2 South Tower will continue
Concrete work on the A1 North Tower will continue
D Building work North of the garage – Vertical concrete will continue
Week of 2/12/18
A1 North Tower water service off of Fullerton will should be completed, pending city water department water main tap in street
Excavation work will continue on site
Concrete work on the A2 South Tower will continue
Concrete work on the A1 North Tower will continue
D Building work North of the garage – Vertical concrete will continue