Belmont Village Construction Progress Update - Feb. 12, 2018
Posted on February 12, 2018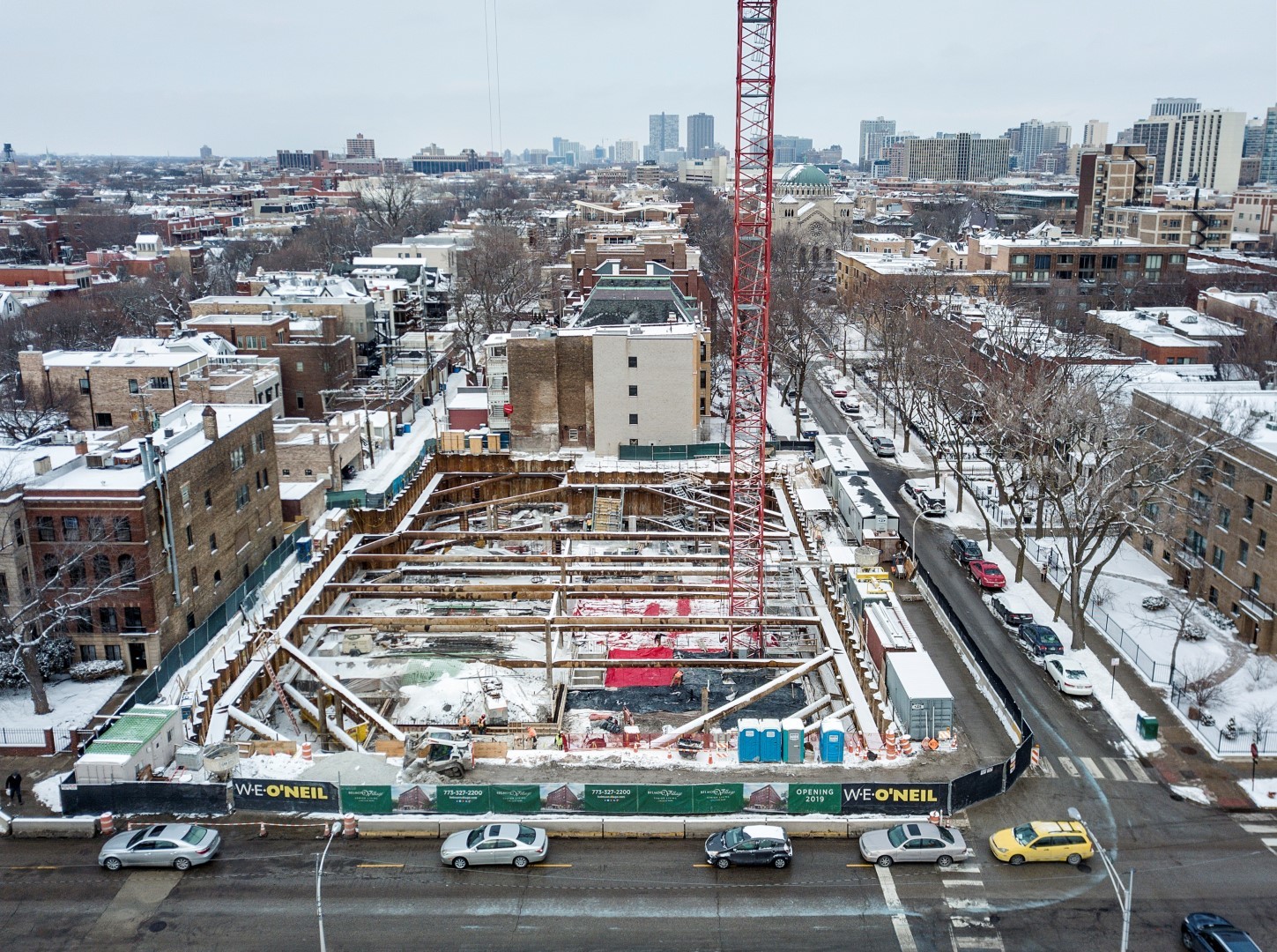 The concrete operation continues with the placement of slab on grade and walls. Underground plumbing and underground electrical work is ongoing.
Week of 2/12/18 thru Week of 2/26/18
Concrete
Waterproofing
Underground Plumbing Installation
Underground Electrical Installation
Thank you for your continued patience and understanding as we work through these critical first steps of construction. Should you have questions or would like additional information about the Belmont Village project, please contact Adam Hamilton of Belmont Village or Dean Psarros, W.E. O'Neil Construction Liaison for Belmont Village Lincoln Park.
To choose the updates that you'd like to receive about The Lincoln Common development, please update your preferences at LincolnCommon.com.