Belmont Village Construction Progress Update - 8/7/18
Posted on August 07, 2018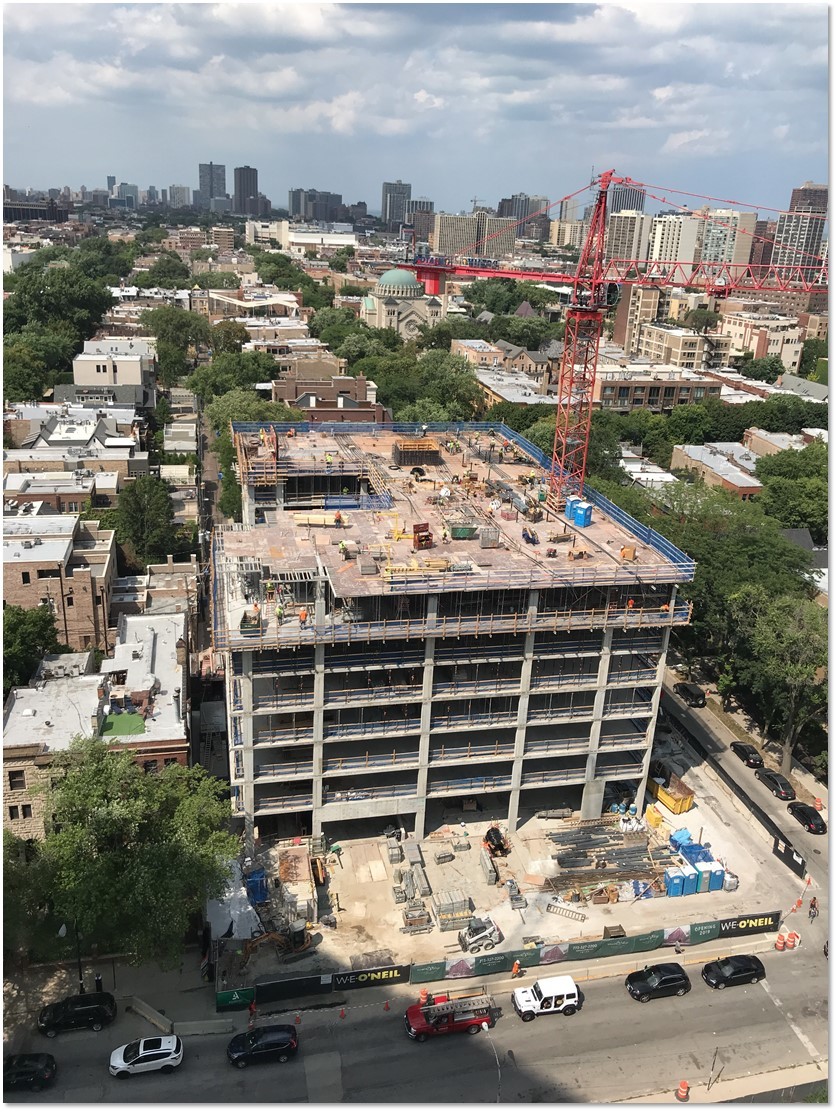 This Week

Roof pour (topping out!)
Exterior metal stud wall begins
Mechanical, electrical, and plumbing lines complete through 1st floor
Week of 8/13/18
Penthouse erection and enclosure
Mechanical, electrical, and plumbing throughout building continues
Boilers and other rooftop equipment placement
Week of 8/20/18
Spray foam insulation applied in lower level garage
Roofing begins
Boiler equipment installation continues
Cooling towers hoisted to roof
Week of 8/27/18
Hoist erected
Masonry parapet and exterior enclosure begins
Masonry begins on North and West elevations
Concrete company ships out
The Belmont Village tower crane will be dismantled the week of August 27th OR September 3rd. Date confirmation and logistics details will be shared later this month.
Thank you for your continued patience and understanding as we work through these critical steps of construction. Should you have questions or would like additional information about the Belmont Village project, please contact Adam Hamilton of Belmont Village or Dean Psarros, W.E. O'Neil Construction Liaison for Belmont Village Lincoln Park.
To choose the updates that you'd like to receive about The Lincoln Common development, please update your preferences at LincolnCommon.com.