The Lincoln Common is ... Xuberant!
Posted on September 14, 2017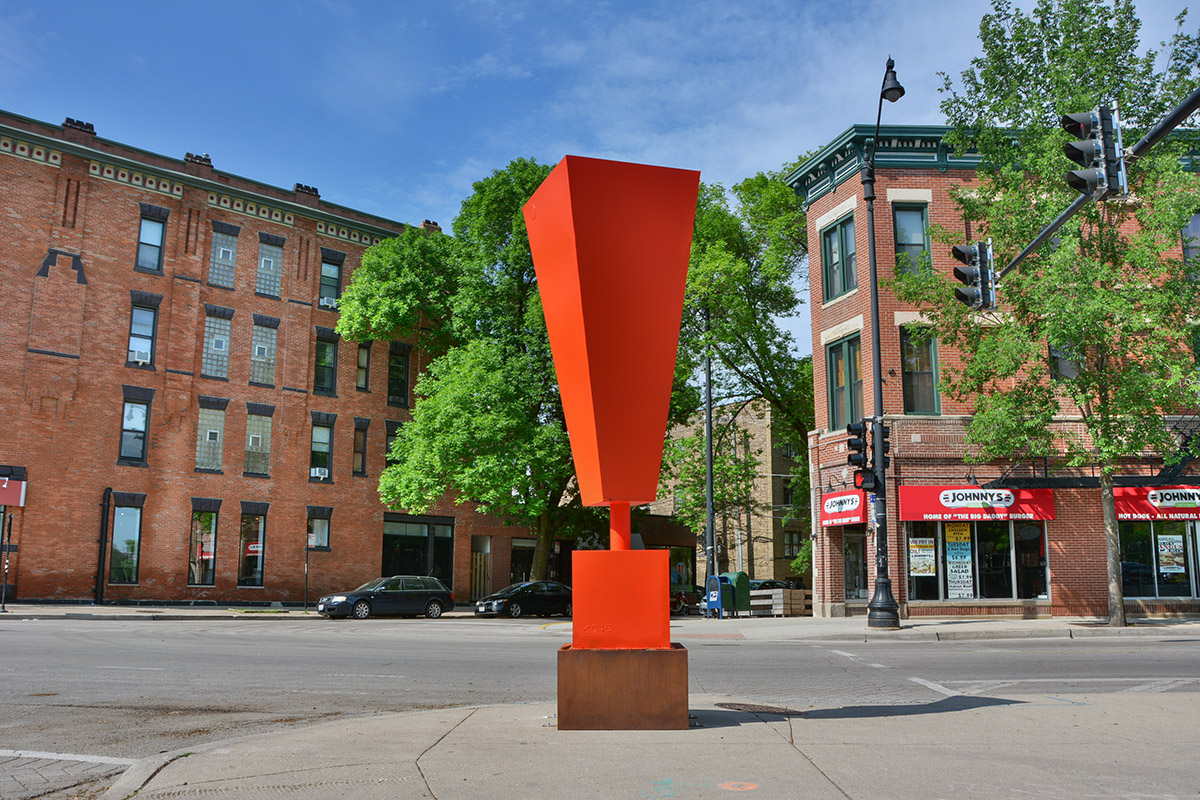 Standing 10-feet tall and 3-feet wide, the welded and brightly painted steel Xuberant! punctuates the south end of The Lincoln Common at Orchard and Lincoln. Designed and crafted by Midwest artist Craig Snyder, Xuberant! reflects both the energy The Lincoln Common will give the neighborhood and Snyder's enthusiasm for life since he began creating sculptures.
"Xuberant! showcases my outlook on life," explains Snyder. "My intention every day is to live it to the fullest, to learn something new and meet new and interesting people. Doing sculpture leaves me no choice but to live exuberantly! Once you find that 'thing,' life truly gets exciting."
The Lincoln Common development partners are proud to sponsor Xuberant! through the Chicago Sculpture Exhibit (CSE). Founded in Lincoln Park in 2001 by then Alderman Vi Daley as The Lincoln Park Community Art Initiative, the organization seeks to beautify Chicago through thought provoking and inspirational public art installations. With the motto "Admission is Free," CSE has grown to include several Chicago neighborhoods and receives submissions from both Chicago and nationally based artists.
Incorporation of art and the vitality of the Lincoln Park neighborhood is a pillar of The Lincoln Common development. Stay tuned for profiles of other artists who are helping to enrich The Lincoln Common.
The most recent construction progress updates remain current. Please visit LincolnCommon.com for the latest news and information about the project.
Photo Credit: Eric Craig Studios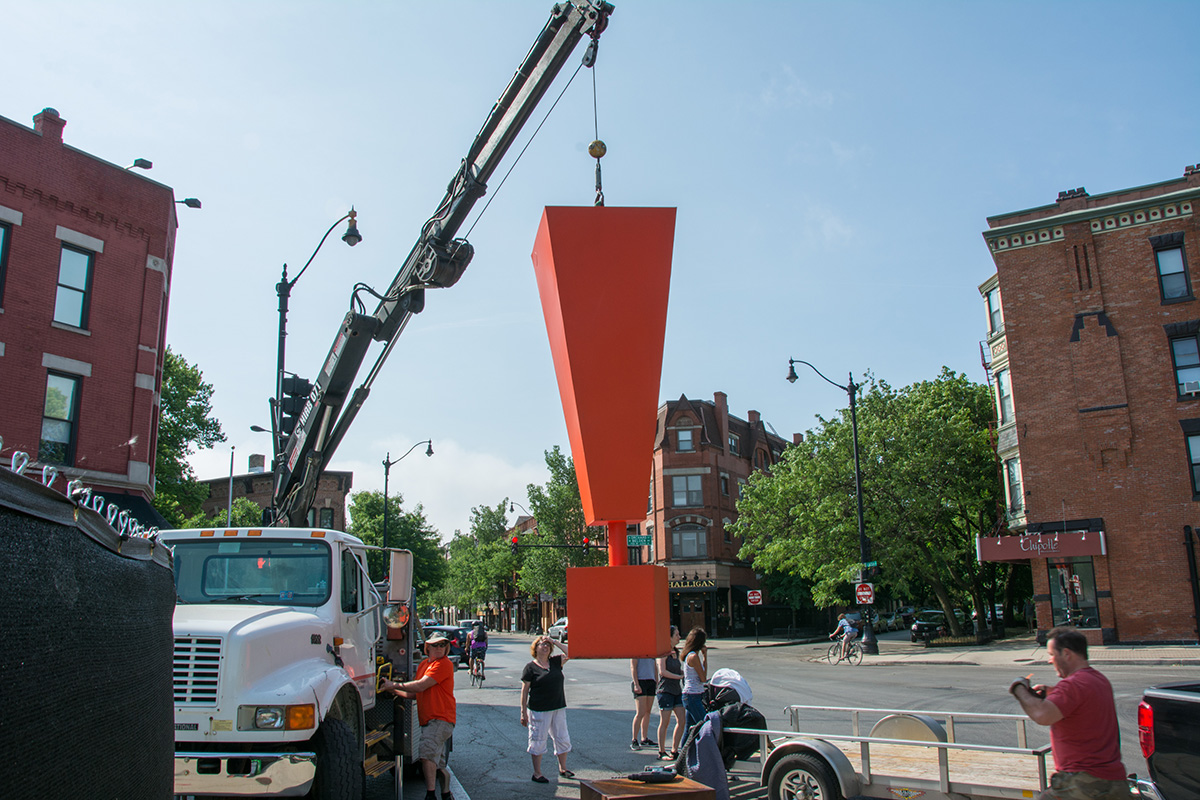 Snyder and Team install Xuberant! at Lincoln and Orchard, June 2017