Posted on December 05, 2017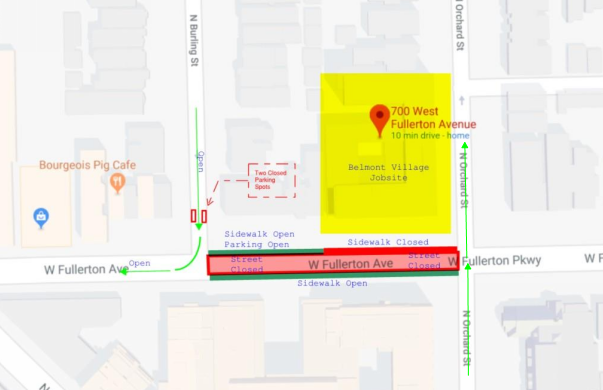 Belmont Village will begin its tower crane install tomorrow, Wednesday, December 6. Work will continue through Friday, December 8. Fullerton Avenue between Orchard and Burling Streets will be CLOSED during this time(see above map). Reminders of the closure have been posted throughout the area.

Please contact Adam Hamilton of Belmont Village or Dean Psarros, W.E. O'Neil Construction Liaison for Belmont Village Lincoln Park with questions.